Well kind of….
On the 15th of November we had our first squad trip with full entourage to the London University Open Championships, it was my first time traveling up with the squad for competition support.
And it's safe to say we did pretty well, of the 13 athletes we entered altogether, 10 got medals, 5 were gold.
It reads as follows:
Junior Girls
Holly Newton – Gold (Under 57 Kg)
Alex Cutforth – Gold (Under 63 Kg)
Jessie Edwards – Silver (Under 63 Kg)
Senior Women
Tara Fitzjohn – Gold (Under 57 Kg)
Junior Boys
Louis Plevin – Gold (Under 90 Kg)
Ben Caldwell – Bronze (Under 66 Kg)
Senior Men
Billy Goldsmith – Gold  (Under 60 Kg)
Louis Plevin – Silver (Under 90 Kg)
Adam Adaman – Silver (Under 81 Kg)
Alex Hemming – Bronze (Under 81 Kg)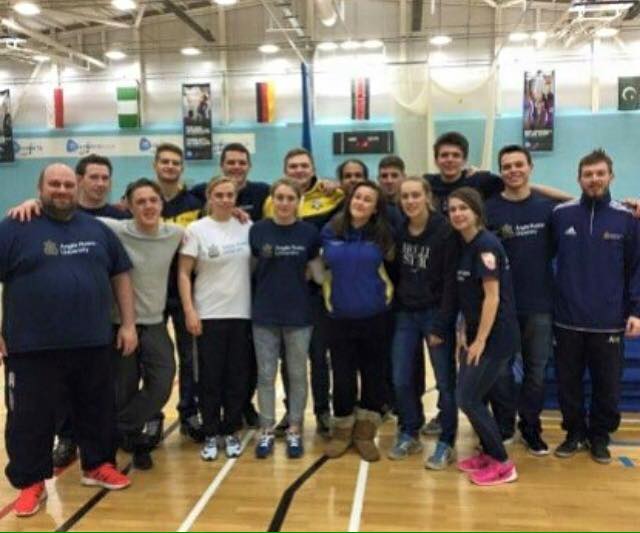 I would like to say I was busy running around the entire day, but alas I had the pleasure of watching the action for most of the day and catching up on notes, I think I had to tape one shoulder over the entire day. I would like to think that this shows credit to the injury prevention programme that we have the athletes doing regularly to keep them on the mat.
Later on it turned out one of our athletes had dislocated her little toe, but hadn't even realised it until after she received her medal.
Here are some highlights from the day.
Since then at the Welsh Open Billy and Adam have gone on to get silver in their respected weight categories.
Now the next big competition for the squad is BUCS which will be the 20th -21st of February 2016, also some of higher level British athletes will be going for the British Trials in mid December to hopefully get into Team GB.
The goal now is to keep everyone in shape and injury free so we can win at BUCS.
Have a nice day.
Ben.